Who we are
Salut! We are the team of the Enduro Nuts SRL (limited).
We love riding, and so we invested our savings into strong bikes, a transporter, and a garage, to provide the best off-road experience to our guests and let them enjoy some of the fun we have in our wild nature. We started in the spring of 2020, then covid hit, lockdowns, travel bans, we got beaten pretty hard, but we're hard enduro riders, and a tough course only makes us stronger.
We invite you to read the reviews from tour guests on Google maps, to follow us on social media @enduronuts (fb, ig, yt, tt) and finally to come and visit our country.
Paul
Tour guide, 2nd level mechanic. Hobby: participating in hard enduro races, obviously.
Contact: Tel/Whatsapp +40 740 70 80 90
Instagram: @paulmatei05
Email: [email protected]
Languages: English, Italian, Romanian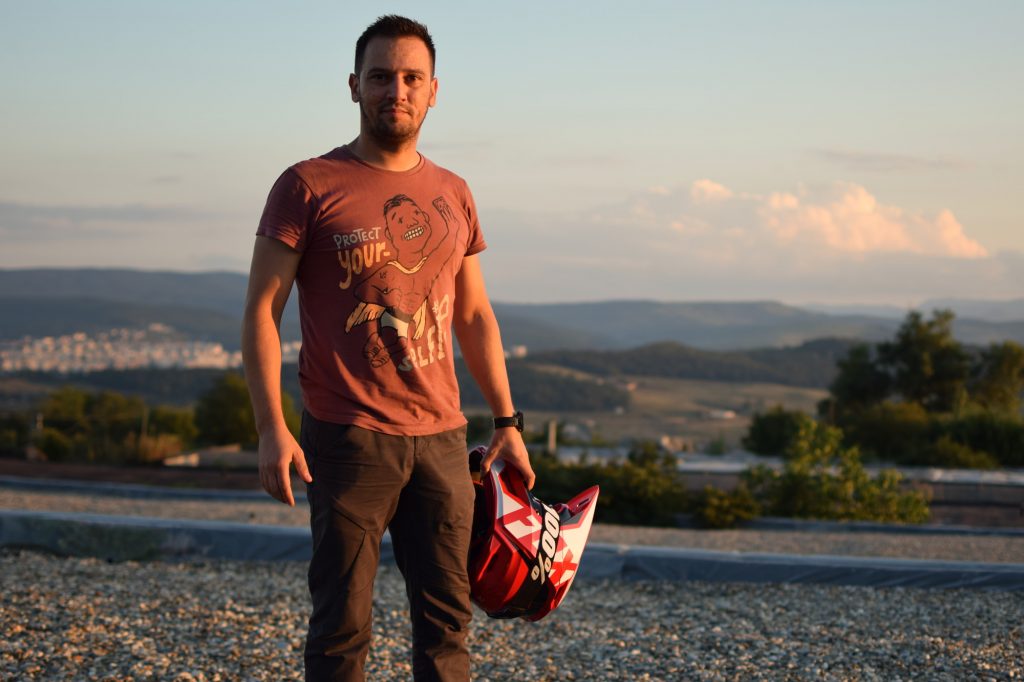 Horia
Tour guide, 2nd level mechanic, paramedic. Hobbies, besides hard enduro also skiing (no enduro in the winter), and sailing (on summer vacation).
Instagram: @horicaradu
Languages: English, Romanian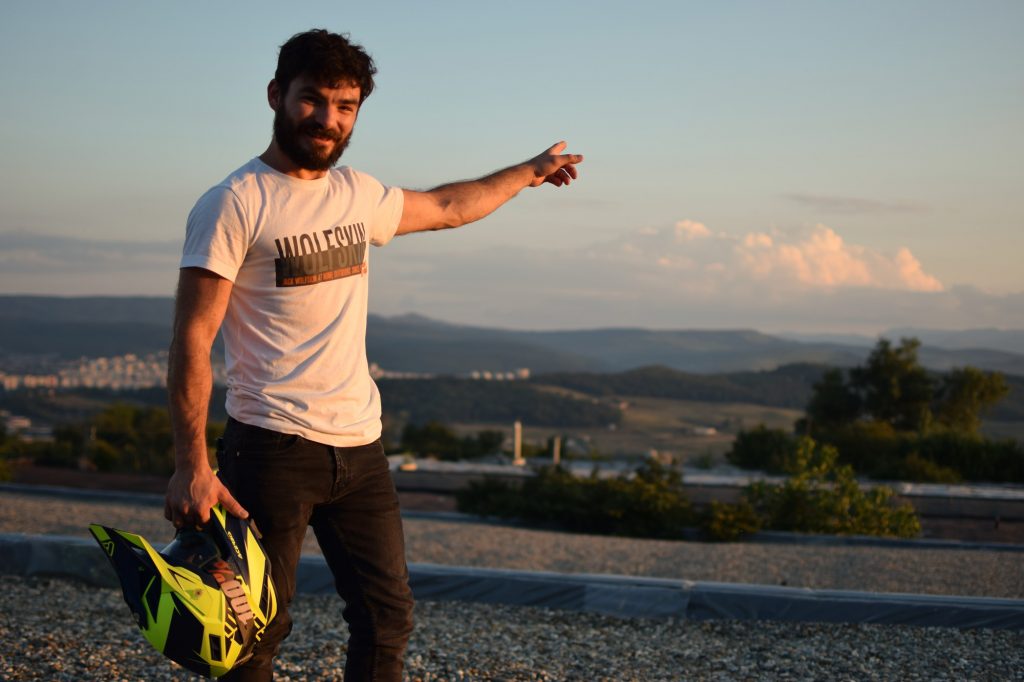 Where we are
Our home is in the centre of the Carpathian mountains, in Cluj-Napoca, Romania.
How to get here
Come by airplane, it's the easiest, fastest and cheapest way to get here.
Cluj is the country's 2nd largest city and IT hub, and therefore has lots of direct flight connections.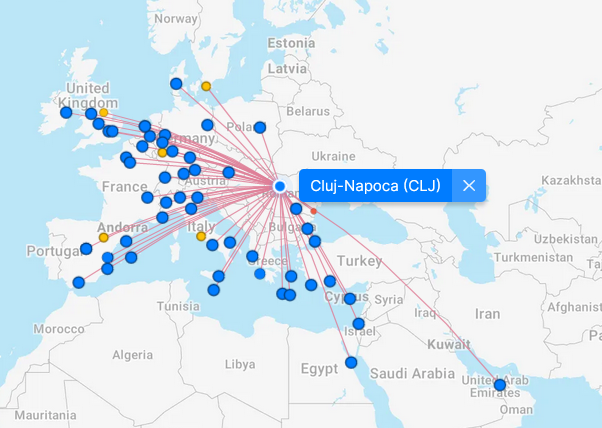 Wizzair is a low cost airline connecting Eastern with Western Europe and has up to ~46 direct connections:
Alicante, Barcelona, Bari, Basel/Mulhouse, Beauvais, Bergamo, Berlin–Schönefeld, Billund, Birmingham, Bologna, Charleroi, Doncaster/Sheffield, Dortmund, Eindhoven, Hahn, Larnaca, Liverpool, London–Gatwick, London–Luton, Lyon, Madrid, Málaga, Malmö, Malta, Memmingen, Nuremberg, Rome–Ciampino, Tel Aviv, Treviso, Valencia, Vienna, Zaragoza, Dubai–Al Maktoum, Palma de Mallorca.
Pro tip: If your city is not listed, then you can always go on a vacation to Mallorca, then directly to Cluj, then back to Mallorca.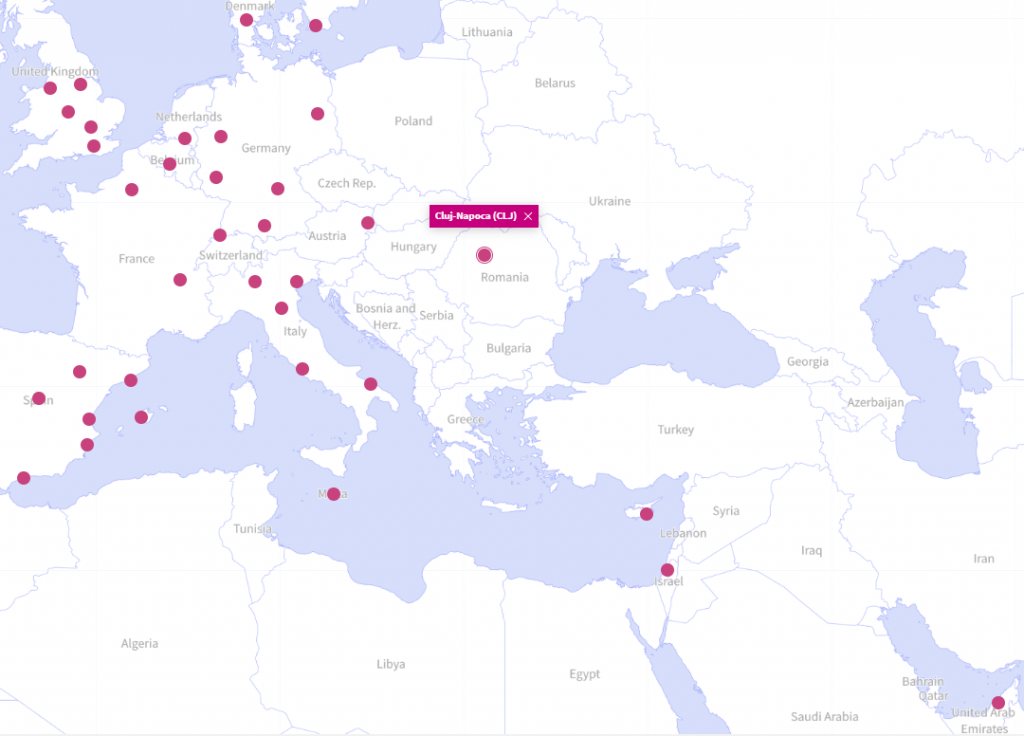 Lufthansa has direct flights from Frankfurt am Main (FRA) and Munich (MUC).
Ryanair: London–Stansted (STN)
HiSky: Dublin (DUB)
Turkish Airlines: Istanbul (IST)
Animawings: Heraklion (HER) in Crete, and Rhotos (RHO), Greece. Hint: go on a summer vacation to one of these, then take a trip to Cluj for a hard enduro adventure.
LOT: Frankfurt (FRA), Stockholm (ARN), Warshaw Poland (WAW)
Tarom: Alghero (Italia), Amman (Jordan), Amsterdam (Netherlands), Ankara (Turkey)
More
General email: [email protected] (better use Whatsapp to Paul directly)
Official address for formalities (don't go there): Enduro Nuts SRL, Str. Buna Ziua Nr. 41B, Cluj-Napoca, Romania