Transylvania is awesome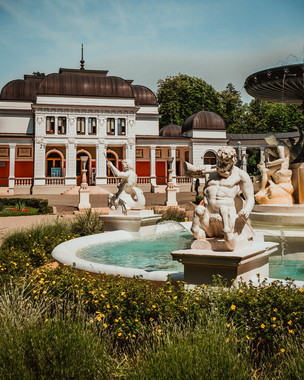 Located in the heart of Transylvania, Cluj-Napoca is one of the most beautiful cities in Romania. We like to think that the city has it all: friendly people, delicious food, an active social life and a lot of awesome places to visit. Furthermore, the whole region of Transylvania is breathtaking, even for the ones who have been here more than once. From traditional villages, to modern cities or awesome mountain trails, the region offers a great variety of places one can choose from. Not to mention that the place is famous for its spooky legends. Who didn't hear about Dracula's castle? You could pay him a visit after riding with us 😉
You will be charmed by Cluj-Napoca's vibe
Cluj-Napoca earned its well-deserved place in the heart of everyone who chooses to visit it. The city always feels alive because almost every day there is a concert, an art exhibition, or other fun events. In 2015, it won the title of European Youth Capital and, in 2020, it is nominated for The Capital of Innovation, having the first smart street in the country.
You can never get bored here. But, just in case, here are some of our suggestions:
Be amazed by the architectural diversity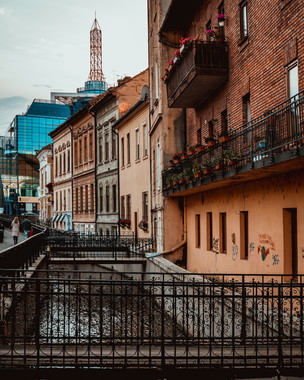 Even if you just go for walk around the city, you will get the chance to admire a lot of impressive buildings.
Eat some of our amazing food
These restaurants and cafes are some of our favourites, so maybe you want to pay them a visit too:
The city never sleeps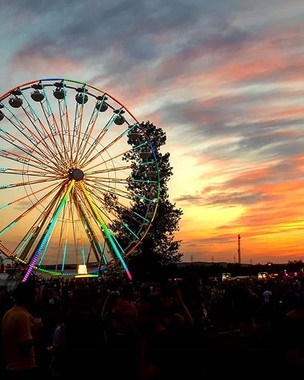 If you didn't know until know, Cluj is home to two of the most vibrant music festivals in Europe: UNTOLD and Electric Castle.
UNTOLD has received the Best Major Festival prize within the European Festival Awards in 2015. Armin van Buuren is seen as a symbol of the festival an he has never missed one chapter of its story, at the 2019 edition having held a 7 hour long show for UNTOLD's guests. This performance, along with the ones from the past years, propelled him amongst the festival's favorite artists.
Electric Castle approaches a different musical style. While UNTOLD invites techno, pop, hip hop and indie artists, Electric has more of an ELECTRIC vibe, playing more alternative, electronic, rock and reggae music.
Although they have been cancelled this year due to COVID-19, you also have other options, such as Jazz in the Park. Despite its smaller proportions, it brings together jazz enthusiasts from all over the country.
Every weekend there are concerts, artistic events, outdoor theater and many more, you just have to look. 🙂
The city is surrounded by nature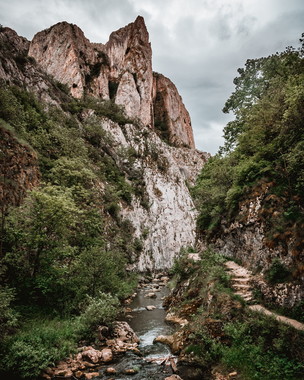 Although Cluj-Napoca's active social life is not to be missed, nearby you have endless possibilities to enjoy the nature. Whether you want to relax by the lake, visit some interesting places or just take your hammock and find a nice spot, we've got you covered. Here are some of our suggestions for places outside the city that are a must if you really want to enjoy the full experience. We promise you're not going to be disappointed.
Tarnița Lake
Distance from Cluj-Napoca: 30 km
Tarnița lake is a wondrous place, loved and visited all year round both by locals and by tourists. You can rent a pontoon and spend your day relaxing there, or even throw a party. Other possibilities would be exploring the mountain routes to Piatra lui Lucaci and Piatra lui Dan.
Hoia-Baciu Forest
Distance from Cluj-Napoca: 5 km
With its strange-looking trees, Hoia-Baciu forest is said to be haunted and has even been featured in some paranormal TV shows. Despite these rumors, people go there to relax or do some fun activities like paintball, archery or airsoft. Biking is also popular in the area since a park created specifically for this activity has been built recently.
Banffy Castle in Bonțida
Distance from Cluj-Napoca: 31 km
Banffy Castle is a dazzling monument built around the 17th century. The structure combines a diversity of architectural styles such as Renaissance, Baroque, Neoclassical, and Neogothic. This place became even more popular 8 years ago because the famous Electric Castle festival, which is attended by tens of thousands of people every year, is organized there. Another story that attracts tourists is the legend according to which the castle is haunted. It is said that the princess who lived in the castle had a relationship with an outsider. When she was caught sneaking out by one of the grade boys, so as not to be exposed, she seduced the stableman and then killed him with a knife. The legend says that the ghost of the young man still haunts the castle. Whether you are a fan of good music, architecture, or spooky stories, this is the place to be.
Turda Salt Mine
Distance from Cluj-Napoca: 31 km
Turda Salt Mine is considered the gate to the heart of Transylvania, and we couldn't agree more. This magical place was created by digging into the salt that remained after the evaporation of a sea that existed here millions of years ago. Besides the health benefits many tourist come here for, some could say it looks like a NASA spaceship basement. Its design is surely one that is not to be forgotten for a long time.
Liteni Fortress
Distance from Cluj-Napoca: 31 km
Turda Gorge (Cheile Turzii)
Distance from Cluj-Napoca: 35 km
Turda Gorge is a canyon with some of the most captivating landscapes in Romania. Here you can go on multiple mountain routes with durations ranging from 2 to 10 hours, with different levels of difficulty. On your way, you will find over 60 caves, and a number of protected flowers and plants, as well as many species of beautiful birds and insects, all parts of a flourishing habitat.
The photos used on this page were taken by Florica Alex, who perfectly captures Cluj-Napoca's vibe. Check out his instagram page for more amazing shots and some travel inspiration.