A hot shower, good meal, and good sleep are what riders ask for after a tough adventure day. To be fit for the challenges awaiting the next day.
Our round-trip tours come with accommodation in different places along the path, all organized and booked for you.
Our other enduro tours packages adventure tours, hard enduro riding, and learn & ride, also come with hotel included. We choose the accommodation based on the area where we ride, in and around the city of Cluj-Napoca.
Cluj (City)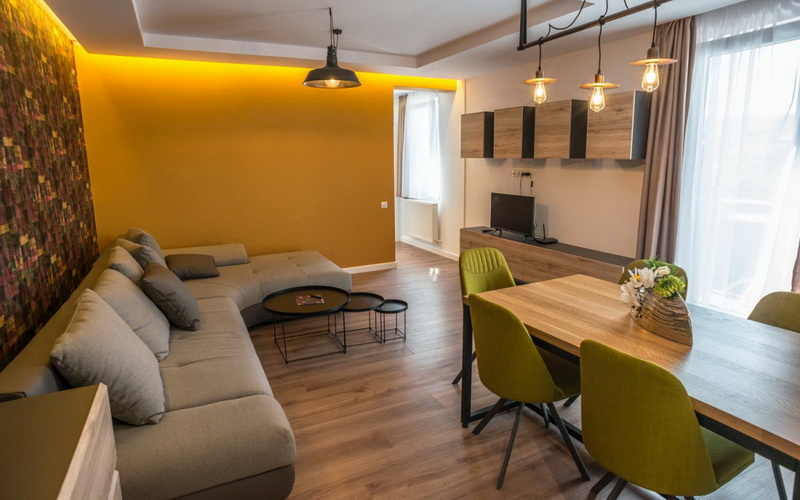 We're partnered with Uba, 4-stars, 4.7 rating on Google.
We book you into this hotel for:
first and last night for our round trips
tours and trainings from Cluj
Features:
Modern and nice
Parking for cars and motorcycles.
Can leave luggage here for round trips (from first to last night)
free WiFi (obviously)
breakfast included
great restaurant "Rod" vis-a-vis
Vârtop, Bihor
We pass by here on some of our round trips.
30 rooms
Restaurant with great food
Indoor pool, sauna
Free Wi-Fi
If booking yourself
If you book additional nights on your own then we recommend you use the usual booking sites, for example:
What to expect
The accommodation in Romania is good and clean, and even excellent in Cluj. Please don't expect a 5-star mountain resort in remote areas as you can find in Austria. The guests come here to ride Enduro, not for a wellness vacation. Some remote places are more rudimentary, basic, which is also reflected in the price.
Our guests really enjoy the food and beverage offerings, which are also super affordable.
Congestion during music festivals
During the week of the extremely popular summer music festival Untold, all hotels, hostels, Airbnbs etc in Cluj-Napoca are booked months in advance, and last minute flights and beds are rare to find and if then at horrendous prices. Book early if you come during this week. The music festival Electric Castle is less of a problem because it takes place outside of town.
Camping, tents
We've been asked about doing round-trips with tents instead of staying at hotels and pensions. Here is our answer.
It sounds romantic, sleeping on top of the mountain, in the nature. However there are a few downsides.
The luggage. A hard enduro motorcycle is a sports toy, not an all-rounder. There is no fixture for luggage. You'd have to carry all your material, clothes, food and beverages on your back. During the whole trip. Nights can get cold even in the summer, so you'd just need too much luggage. It's not really feasible.
On our journeys we have the best views, during the day, with light. We don't need the same view anymore at night. A warm shower and bed, and a good meal, no worries, are what riders appreciate. We do like to grill our lunch on open fire on round-trip journeys, so we got that covered.
Hotels and pensions are very affordable in Romania, so that's not an issue. The motorcycle is the elephant in the room in terms of cost.
9 liters of gasoline in the tank is enough for one day, then we need to refill. There's no gas station on the mountain ridge.
And finally there's the safety aspect. Bears, deer and wild boar live in our forests, and there are occasional incidents with humans. The locals and the police strongly discourage tenting, not alone, nor in a group, and they know why.
So there we have it, the best of both worlds. The adventure in nature during the day, and the comfort of civilization during the night.