Organise and book your stay yourself. Or else contact us for a full package including hotel.
Here are some recommended and popular options.
Faget / Cluj (City)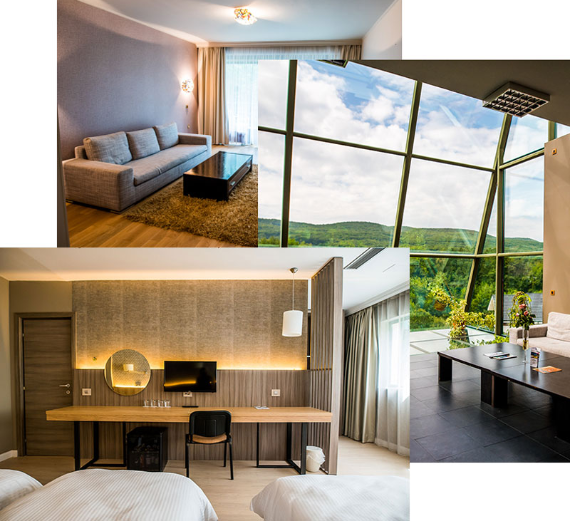 **** 4-star hotel "Sunny Hill", Faget, Cluj
Plenty of rooms
Restaurant
Free Wi-Fi
Open all year
Baisoara / Cluj (Mountains)

Pension "Andreea"
15 rooms
Restaurant
Free Wi-Fi
Indoor pool
Open all year
Please note:
The accommodation in Romania is good, but please don't expect a 5-star mountain resort as in Austria. The guests come here to ride Enduro, not for a wellness vacation.
During the 2 weeks of the extremely popular summer music festivals Untold and Electric Castle, all hotels, hostels, airbnbs etc are booked months in advance, and last minute flights and beds are rare to find and if then at horrendous prices.