Ride in Thasos/Greece in March 2023
február 1, 2023
March is the best month to ride on the beautiful island of Thasos in northern Greece. It's Spring, neither too hot nor too cold. During this time it's often impossible to ride in the Romanian mountains, as the paths are covered in snow. This is why Enduro Nuts is going to Greece for 3 weeks, with bikes and equipment. All you have to do is get there.
The offerings are:
New page: FAQ
november 29, 2022
Our FAQ page with Frequently Asked Questions is online.
Stefan's Video is here
november 26, 2022
New tour: Gold Rush Round Trip
október 15, 2022
Check out our new Gold Rush round trip enduro tour. It's similar in style and terrain to the Avram Iancu tour, but with different sightseeing. Round trips are the perfect way to discover the Romanian wilderness on a hard enduro bike.
See our event calendar for what's coming
július 2, 2022
Race: Hard Enduro Heniu, Romania 2022
május 23, 2022
Period: May 27-29, 2022, 8th edition
Contest location: Prundu Bargaului
HEH is an OPEN type competition, open to both Romanian and non-Romanian competitors.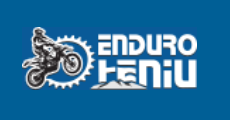 Enduro Nuts will support the event by helping with marking the track.
End of Covid-19 restrictions
április 24, 2022
All restrictions lifted! Romania is open and back to normal.
no entry restrictions. no vaccine/pass/test needed. no passenger locator forms. nothing.
no quarantine.
no masks (not mandatory, recommended in some places).
pubs, clubs, shopping, restaurants are all open.